Capacity to 7,000 lbs - 6" thru 12" Wheels - Plate Size: 6-1/8" x 7-1/2"
We found 24 results matching your criteria.
Extra Heavy Duty Dual Wheel Casters
Series EHD2

Capacity Range: 3,100 – 7,000 lbs | Plate Size:
6-1/8" x 7-1/2"
---
FREE SHIPPING IN THE CONTINENTAL USA OVER $250+
---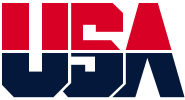 Made in America Since 1907
---
Dual wheel casters supplied by Caster Headquarters address the problem of how to minimize overall height and maximize load capacity on resilient tread wheels. Dual wheel casters also improve stability and swivel maneuverability more easily than wider-face single wheels because of the differential action in which reduces the "scrubbing" effect of soft treads against the floors. These forged steel dual wheel casters are built on the proven and reliable Extra Heavy Duty (EHD) swivel caster platforms. This means you have lots of flexibility if you need to match an existing bolthole pattern or overall height dimension. For dual wheel casters with even higher load capacities, see the MDD Series. Questions? Please call our Caster and Wheel Experts for immidiate help at 844-439-4335 or Contact Us Here.
---