We found 24 results matching your criteria.
8 Inch Heavy Service Dual Wheel Casters Capacity Range: 1,000 – 3,000 lbs.
Mounting plate: 4-1/2" x 6-1/2"
---
FREE SHIPPING IN THE CONTINENTAL USA OVER $250+
---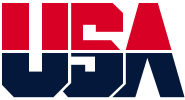 Made in America Since 1907
---
These 8" forged steel dual wheel casters are built on the proven and reliable Heavy Service (HS) swivel caster platforms. This means you have lots of flexibility if you need to match an existing bolthole pattern or overall height dimension. The Heavy Service Dual Wheel Series features Hamilton's Precision Integrated HPI™ Swivel Technology. The new technology outperforms conventional CNC-machined ball raceways, kingpinless, and unit load bearing swivel constructions. The Heavy Service Dual Wheel Series (HS2) is backed by Hamilton's Three Year Product Warranty. Refer to selection table for qualifying wheels.

Lower height

Higher loads

CNC-machined forgings

Wheel Diameters: 3-1/4" - 8"

Quality Features & Specs

Swivel Construction All models have forged steel mounting plate and horn base with integrally forged kingpins and precision tapered thrust bearings.

Precision laser cut 1/4" thick legs.

Kingpin Integrally forged with mounting plate, guaranteed for life, 3/4" dia.

Main Load Bearing Large diameter raceway CNC-machined for hardened and polished steel balls.

Secondary Load Bearing precision tapered roller bearing capped with grease retainer.

Product Finish Powder Coated - Caster rigs are powder coated with Hamilton's new Crimson Powder, a metallic HAA Polyester providing a premium look and excellent durability for both interior and exterior environments.

Axle Bolt and nut type: 1/2" dia. grade 5.

Lubrication Fittings Ball-check type in swivel assembly and in wheel hubs with tapered or straight roller bearings.